industry-leading
Order Work Flow
Our process has been refined over thousands and thousands of orders and from customer feedback to prioritize quality control, speed, and customer service. The process is slightly different depending on if the client is using an existing garment style or developing a new one.
Overview
Six Step Order Process
STEP ONE
DESIGN AND DEVELOPMENT
We'll work with you to find the best material that fits your needs. The material choice varies based on texture preferences, compositions etc depending on climate and specific performance requirements related to the sport. We send every client a full fabric swatch sample pack so they can compare each material for themselves.
We have a standard fit that we use for each apparel item. You can let us know if you want a certain part shortened or lengthened. Additionally, we'll work with you to create a size chart based on your specifications.
At this point, the fit, material, and sizing are confirmed. Now it's time to determine your design. Send us your completed design or simply an idea of what you want and our designers will help you make it a reality. This includes colour matching, fonts, and measuring logo sizes.
STEP TWO
Garment specification sheet
After completing the design, we'll apply it to our template and send it to you to ensure every element and colour meets your specification.
For new garment styles, we'll ship you the sample we've made to your requirements to ensure everything fits and feels right before placing an order.
STEP THREE
Order confirmation (Reorders begin here)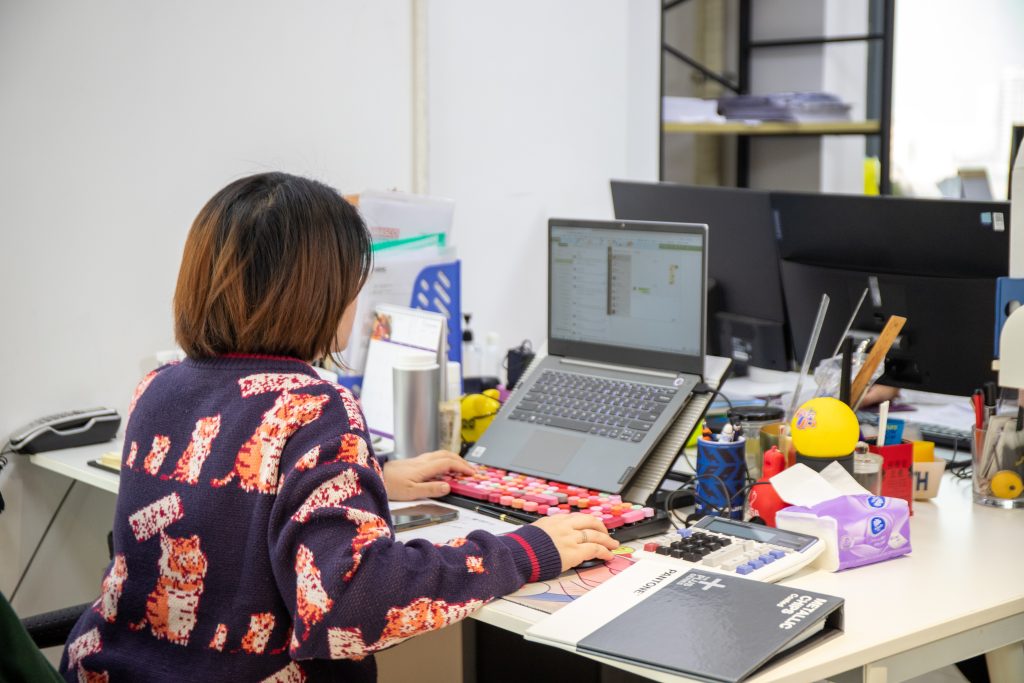 After the garment specification sheet is approved, we'll move to the specifics of your order by having you send us a spreadsheet of your players' names, numbers, and sizes along with anything else that needs to be individualized on each uniform. We'll take those details and apply them to our print sheet at which point we will reconfirm that everything matches correctly.
Far far away, behind the word mountains, far from the countries Vokalia and Consonantia, there live the blind texts. Separated they live in Bookmarksgrove right at the coast
Far far away, behind the word mountains, far from the countries Vokalia and Consonantia, there live the blind texts. Separated they live in Bookmarksgrove right at the coast
We'll go over the surface of the raw material sheets to make sure there are no deficiencies, rips, or loose threads using our fabric inspection machine pictured below.
We'll print out a test of your logos and graphic elements on your chosen fabric to ensure the colour and design matches your expectations. We'll email you a picture and wait for your confirmation. After this, the garments will go into production.
After the garments have been printed and sewn, our team will double-check each item for loose threads, misprints, or any other errors. Additionally, we'll measure the garments to ensure the fit meets your specifications.
We'll place several of the finished apparel on mannequins and take pictures in our studio as a final quality control check with you, as well as something to show your clients before the package is shipped out.
At this step, we'll apply any customized neck tags and hanging tags required for your branding as well as individual wrap each apparel piece. We can work with you to create packaging that fits your brand identity and values.
Lastly, we'll do one more check to ensure the correct garments amounts and sizes.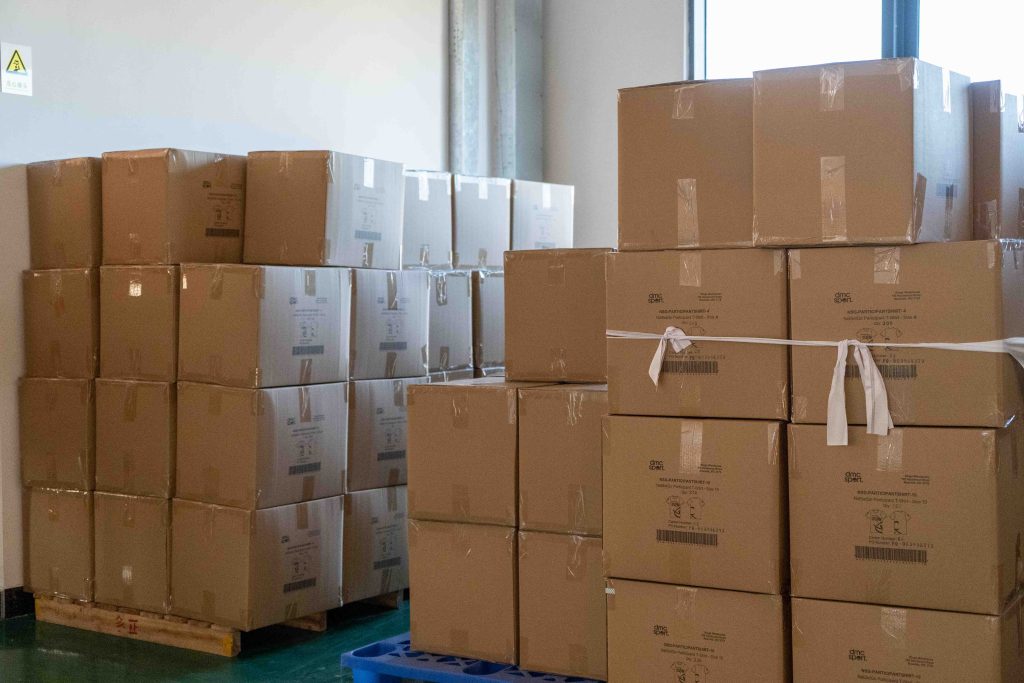 We'll airmail your package either to your business address or directly to your client from Dongguan, China. You can use our freight accounts or your own depending on your preference. Typical shipping times are around 5 business days from shipment date to delivery. For larger orders we can also coordinate SEA shipment logistics for you.