Factory-Direct Custom Apparel for Schools & Businesses
Every piece of customizable sports apparel we create is designed for use in intense competition. We manufacture elite-quality apparel for multiple professional teams and guarantee your custom uniform will both look and perform great. 
Our team is made up of active athletes with a history of playing a wide range of sports. So we understand the importance of durability, comfort, and performance in your custom sublimation jersey. This allows us to design products that help athletes to reach their full potential in the field.
factory direct Order Process
01  Send us your Custom Apparel Needs
Send us a contact request via our contact page, or add the products you want to include from our site to your cart and request a quote. We'll be in touch ASAP. 
Provide our designers with colors, logos, references, and other specifications for your custom uniform or apparel. 
03  Confirm Sizes, Names, and Numbers
We'll send you our size chart along with the order sheet for you to fill out with each order's information.  
04  Final Order Confirmation Before Production & Deposit
We'll confirm the final design, print files, and order details and send you an invoice for a 50% deposit. 
05  Production Photos & Final Payment
We'll send you mannequin production photos of your finished apparel from our studio. We'll then invoice you for the remaining order total. 
06  Products Shipped to You
After receiving your final payment, we'll send you FedEx tracking details for your order. FedEx typically delivers our apparel to the US, UK, and Australia within 5 days. 
Choose from over 170 customizable sports apparel products on our website. Don't see what you are looking for? Contact us to see if we have what you need. 
Additional Benefits for Factory Direct Custom Uniforms
We won't add our logo to the factory direct sports apparel uniforms as a traditional apparel brand would, so you can own your branding.
Let us know if you would like to modify our size chart to better fit your needs and we'll make it happen.
We don't require minimum quantities for sublimation items. To take advantage of our free design, an order of 15+ garments is required. 
At Sphere Sport, we understand that your company's branding is important and your needs can change over time. That's why we keep a record of all your 
factory direct apparel orders
and designs and special requirements so you can easily add uniforms or other apparel pieces down the line. This makes it easy for reorders and ensures that you always get the exact specifications you need.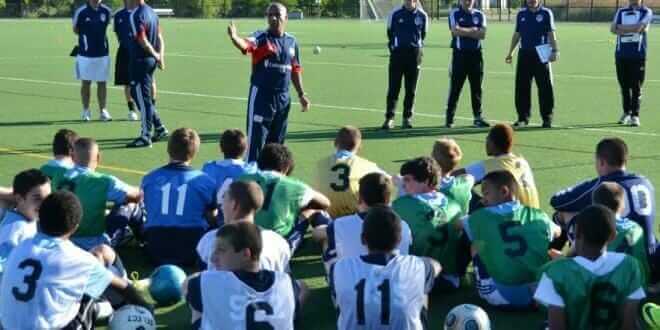 Eco-Fabric Options with Repreve
Repreve is an eco-fabric material maker used by brands such as Nike, Adidas, and The North Face. Their performance sublimation fabric is made from recycled plastic bottles, so you can do your part to reduce plastic waste.
Our sister company, Sphere Resources, also offers eco-friendly shopping bags for your business needs. Let us know if you want to use Repreve fabric in your order.