Custom Sports Apparel Manufacturer
Whether you're looking for your first custom apparel manufacturer or looking to upgrade your supplier, Sphere Sport is here to meet your brands needs with industry-leading apparel quality and customer service. 
Your Sports Apparel Manufacturing

Partner
Creating a successful brand isn't just about having great products – it's also about finding the right manufacturing partner who will be just as invested in your success as you are. A good apparel manufacturing partner will be more than just a supplier – they'll be someone you can rely on for advice and support.
This is exactly the kind of mentality we strive to have at Sphere Sport. Our wide range of services, from design and development to production and promotion, are designed with the needs of brands in your industry in mind.
It's why we won't supply every brand that comes to us and why our clients stay for us. Contact us to see if we're a good fit to partner with your brand. 
Premium Manufacturing Service
Our excellent customer service sets us apart from traditional overseas factories and we take a personal interest in the success of each of our clients. 
Australian

Business Culture & Ownership
Tired of miscommunications with your current supplier? The cultural and language gap between Chinese custom apparel manufacturers and Western businesses can be a source of constant frustration. 
Sphere Sport was founded to bridge that gap. Founders Sam Clay and Eric Fan's mission has been to better serve custom uniform brands by combining the efficiency of Chinese apparel manufacturing with the customer service and value-adding focus of Australia's service sector.
The results speak for themselves, with our apparel and services better reflecting the needs of our clients than our competitors.
Customize more with your apparel manufacturer
Partner with a supplier who empowers your ability to differentiate rather than being forced into a limited catalogue. 
Managing Director Sam Clay (Above)
Operations Director Daniel Shultz (Left)
(Above) Managing Director Sam Clay
Passionate

About Sports Apparel manufacturing
We are passionate athletes dedicated to making the best performance apparel in the world
Our team is made up of active athletes with a history of playing a wide range of sports. This passion for sports means that we know what your clients are looking for in terms of performance, durability, and fit. This allows us to design products that help athletes to reach their full potential.
Apparel Manufacturing Quality Control
We've built our brand reputation on consistent quality and reliability so that you can too! 
Eco-friendly
Sublimation Fabric
Repreve has recycled over 34 billion plastic bottles!
Repreve's recycled fabric is used by major global brands including Nike, Under Armour, The North Face, and New Balance. Choosing to use Repreve in your products means taking plastic straight out of the ocean.
Repreve fabric is suitable for a wide range of uses, including athletics, winter and casual wear, and more! Just let us know if you want to switch out the traditional fabric for Repreve. 
Elite quality sports apparel
The standard for every garment we manufacture is the same. Would a professional athlete use this? If not, we keep at it until the quality and performance reaches that level.
Trusted by Professional Athletes
If you're looking for an custom apparel manufacturer that values quality & performance in their sports apparel, then look no further than Sphere Sport. Our apparel has proven its ability to withstand the test of time despite rigorous use.
This is why our clients have been able to supply our manufactured uniforms to top-tier professional teams with confidence. We know what it takes to meet those standards.
Although many of our clients supply top-tier professional teams, the majority do not. So why make every apparel piece to this standard? We believe that every athlete deserves a uniform that feels and looks great on and off the field.
Moreover, our clients love how our quality helps build their brand reputation. The elite looks and feel help net them better reviews, positive customer interactions, and more referrals.
Our quality starts with our manufacturing team. Led by Production Director Eric Fan, we've invested in industry stalwarts who are the best at what they do. In addition, our concept and print panel design teams work closely to ensure that sizing and colors are precisely copied during this process.
After we're sure of the accuracy, we then send the client the PDF print panel along with pictures of a printed sample to confirm the colors and sizing look as they expected.
Value-Added Services
for Teamwear Brands
Our goal is to help you punch above your weight with free or affordable services that solve your everyday business needs.
High-Quality
Order Photos
Level up your marketing while impressing your clients with studio-level production photos of every order sent directly to your inbox.
Speed up your design turnaround time using our 3D kit builder. As one of our clients, you'll receive a log-in with free unlimited use. Want one for your customers? We also offer sublicensing and set-up at cost.
In-house Graphic Design team
Take advantage of our in-house designers ready to assist you with free uniform and packaging design, in addition to various marketing and social media graphic designs.
shipping updates
on all orders
Rest easy knowing our logistics team is on-top of tracking your order. We'll inform you of any delays and promptly follow up with shipping providers to ensure packages arrive ASAP. 
Easy-to-Use
Ordering Portal
Tired of sorting through hundreds of email chains? We are too, which is why we're investing in a client portal where you can quickly place new orders, check all your ongoing orders, access designs, and use our services all in one place.
Want to offer your clients their own custom team shop? What about allowing each player on a club to order individually? Our clients will soon be able to access these software solutions at well below market rates.
Customized Logistics Solutions
Why pay more than you need to for shipping? Due to the volume we ship, we're able to save you money using our FedEx rates. 
With over 15 years of shipping products from China, we're uniquely equipped to create bespoke logistics solutions to increase your bottom line on larger retail orders.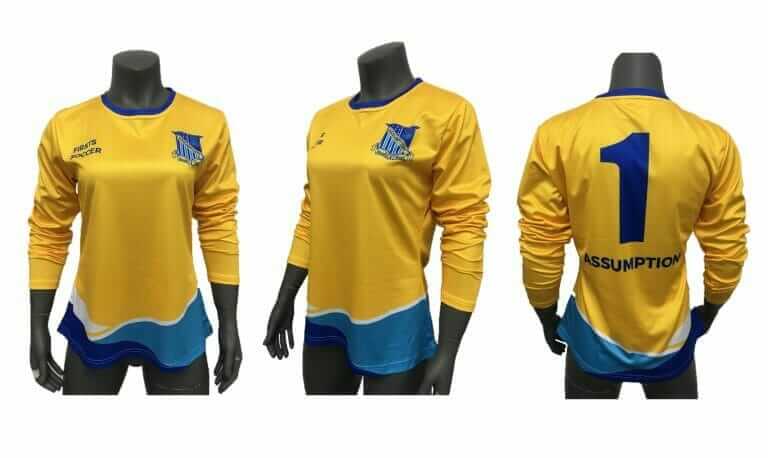 An Apparel Manufacturer You can

trust
Your apparel designs and styles are a reflection of your brand. They communicate who you are to the world, and they help to build customer loyalty. That's why protecting your Intellectual Property (IP) is so important.
Unlike other factories willing to give away your trade secrets whenever it's convenient, we understand the importance of copyright protection and vigorously protect your data.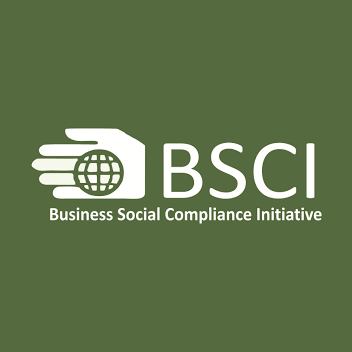 Feel Good about
your Custom apparel manufacturer
You should feel confident that your overseas apparel manufacturer is as committed to ethical business practices as you are.
Each year we pay for a BSCI audit and consistently score much higher than our competitors. We're committed to creating a great place to work for our employees and doing our part to reduce emissions and have a positive impact on the world. 
Grow Your Retail Offerings with Us
Looking to diversify your offerings with retail apparel and products? Our team has everything you need to build a retail catalog that you can upsell to your current clients. 
We've recently invested in larger cutting-edge digital sublimation printers able to produce 3000 apparel pieces a day, allowing us to charge less per item for retail orders.
We also offer China dropshipping and warehousing to make fulfillment both cheaper and more accessible.
As one of the few Chinese teamwear apparel manufacturers with an international team, Sphere Sport is uniquely positioned to help our clients achieve greater capabilities through our access to inexpensive offshore services and understanding of their needs and expectations.
Large Catalogue of Stock Items
With over 170 stock garments & products, you can quickly add our styles to your catalog or make your own adjustments to them in order to stand out.
Each year we add 20-50 new styles to our stock catalog so you can continue to expand your offerings. All of our fabrics and products are listed on our website, so you can quickly browse our selection, as well as in our yearly PDF catalogue. 
Don't see what you like? Then, we'll develop it for you starting with a sample or specifications. 
By the Numbers
Founded in 2019, Sphere Sport has grown quickly into a key supplier for athletic apparel brands in Australia, the UK, and the US. 
Is Sphere Sport a Good Fit
for Your Apparel Manufacturer?
Set up a free consultation
Our mission is to simplify ordering factory-direct bespoke apparel with excellent customer service, elite quality, and services that add value to our clients.
Founded in 2018 by Sam Clay and Eric Fan, Sphere Sports began as a small 600m2 custom apparel manufacturer with only 5 full-time workers in Dongguan, China. Through dedication to our clients and their referrals, we've now grown to 45 employees and moved into a 2450m2 production facility with greatly expanded capacity and more capabilities.
Sphere Sport's vision has always been to bridge the cultural gap that traditionally existed between Chinese apparel manufacturers and Western sports brands. To accomplish this, we've built a specialized international team focused on the simple goal of understanding and serving our client's needs.
Custom Apparel Manufacturer
Production Methods
Digital Sublimation Printing
Leadership Team
Our team of directors represents the US, Australia, and China, helping us better meet your needs while maintaining efficient and low-cost apparel manufacturing and services. 
Daniel Shultz
Lorem Ipsum