Starting up Your Apparel Brand
When starting a business in apparel, identifying the right clothing manufacturer for startups is vital. This choice impacts your brand's reputation, production scope, and scalability.
Here's a step-by-step guide to help you navigate this crucial process:
Table of Contents
Step 1: Identify Your Needs
Finding a clothing manufacturer involves time commitments and can bring with it financial risks if not vetted properly. Before you begin searching for manufacturers, we suggest assessing your needs first. Documenting what you're looking for in a manufacturer would be a wise move.
Take these aspects into consideration:
| | |
| --- | --- |
| Factors | |
| Manufacturing expertise | Identifying the type of clothing you want and the services you might need could narrow down the suppliers that meet your requirements. |
| Quality Control System | Specialized manufacturers often have established quality control processes tailored to their specific apparel type. This helps ensure that the finished products meet the desired quality standards, reducing the risk of defects or inconsistencies. |
| Materials & Design | Create designs you want to offer. If you're not sure about the specifics, consider researching apparel designs that interest you. Prepare the design in file so you can ask the manufacturer for a sample of that and check their quality output. |
| Special Features | Think about whether you require additional product features or services, such as making your own size charts, garment specifications, or particular add-ons like pockets. |
| Quantity | Manufacturers have minimum order quantity (MOQ) requirements and specify the maximum amount they can manufacturer in a specific time. Therefore, reflect on the range of items you envision producing to find a manufacturer that matches your quantity needs and meet your timelines. |
| Price Point | If you have no idea for pricing yet, try to research the market price for products similar to yours. This will help you establish a pricing strategy and estimate potential sales volume. |
| Turnaround Time | Assess when you need your products to match with suppliers that resonates with your timelines. Doing so ensures that your market momentum remains uninterrupted. |
| Packaging | Packaging isn't just about protection; it's a brand statement. Whether you lean towards eco-friendly materials or ones that echo your brand's aesthetics, these are choices worth considering. |
| Location & Logistics | Think about whether you prefer domestic or overseas manufacturers. Consider also your logistics needs such as shipping and handling, and who will be responsible for these. |
| Additional Preferences | If you value aspects like sustainable practices or social responsibility, considering these preferences when evaluating manufacturers might be worthwhile. |
Putting all this information together will make it easier to find the right clothing manufacturer. Having it ready in advance will streamline communication, saving time and ensuring you find the best fit for your startup's needs.
Step 2: Research Manufacturers
Now that you have a clear picture of what you need, it's time to find a clothing manufacturer who can bring your designs to life. While it's convenient to locate clothing manufacturers for startups online nowadays, identifying trustworthy and reputable ones can be challenging. Here are some proven methods for discovering reliable clothing manufacturers.
Alibaba, Made-in-China, & Global Sources
Platforms like Alibaba, Made-in-China, and Global Sources open up diverse avenues for finding the right clothing manufacturer for startups.
Each platform boasts its own strengths, catering to specific needs and preferences. Let's look at how each platform's unique features can best serve your search for the ideal manufacturing partner.
Alibaba
| | |
| --- | --- |
| Advantages | Disadvantages |
| Offers an extensive range of suppliers and products. | Higher risk of encountering scams and subpar products. |
| Provides comprehensive search filters for specific requirements and easy to navigate. | Communication challenges due to language differences. |
| Allows direct negotiation with suppliers to potentially secure better prices. | Increased competition can sometimes lead to higher prices. |
Made-in-China
| | |
| --- | --- |
| Advantages | Disadvantages |
| Emphasizes verified and reliable suppliers. | Similar risk of encountering fraudulent suppliers or low-quality goods. |
| Well-organized product categorization for easy searching. | Less visibility into supplier operations and facilities. |
| Offers payment protection through escrow services. | Supplier response time can vary. |
Global Sources
| | |
| --- | --- |
| Advantages | Disadvantages |
| Generally higher quality standards with vetted suppliers. | Smaller supplier pool compared to Alibaba and Made-in-China. |
| Organizes trade shows, allowing physical interactions with suppliers. | Often caters to mid to high-end markets, potentially higher prices. |
| Provides valuable feedback from other buyers to evaluate supplier performance. | Potential for longer lead times due to fewer options. |
| Provides insights and trends relevant to your industry. | Might be less intuitive to navigate for some users. |
Ask for Referrals on Reddit
Reddit can assist in your research for clothing suppliers by offering a platform to gather insights and recommendations from fellow entrepreneurs and industry experts. Engaging with relevant subreddits enables you to ask questions, seek advice, and tap into the collective community knowledge.
By sharing your specific needs, you can receive firsthand experiences, supplier suggestions, and warnings, all contributing to an informed decision-making process when selecting clothing suppliers for your business.
Attend Industry Trade Shows
Attending industry trade shows can be an effective way to research a clothing manufacturer for startups, but it's essential to consider the associated costs like transportation, hotel, and registration fees.
Although the investment in attending a trade show can be significant, the direct access to manufacturers and the opportunity to see product samples firsthand can be invaluable in making an informed decision.
Some popular apparel and clothing trade shows you can attend are:
Trade Shows
Canton Fair
Location: Guangzhou, China
Cost of Registration: USD $14 to $45
Registration: Link
Email: info@cantonfair.org.cn
Next Trade Show Date: Oct. 15 to Nov 5, 2023
Hotel Recommendations: Link
LA Textile
Location: California Market Center
Cost of Registration: Free
Registration: Link
Email: info@cmcdtla.com
Next Trade Show Date: Sep 27 to Sep 29, 2023
Hotel Recommendations: Link
International Apparel & Textile Fair
Location: Dubai World Trade Centre
Cost of Registration: Free
Registration: Link
Email: info@internationaltextilefair.com
Next Trade Show Date: Nov 27-29, 2023 and May 20-22, 2024
Hotel Recommendations: Link
Fashion Access
Location: Hong Kong Convention and Exhibition Centre
Cost of Registration: USD $13
Registration: Link
Email: info@aplf.com
Next Trade Show Date: March 19-21, 2024
Hotel Recommendations: Link
Texworld New York City
Location: Jacob K. Javits Convention Center, New York
Cost of Registration: Free for industry professionals
Registration: Link
Email: TWUSAsales@usa.messefrankfurt.com
Next Trade Show Date: Jan 22-24, 2024
Hotel Recommendations: Link
Before you go, do some homework. Look up the companies that will be there, decide who you want to meet, and make a list of questions you want to ask. The best thing is to know what you're looking for.
Step 3: Evaluate Options
Now that you've identified your needs and researched potential clothing manufacturers, the next crucial step is evaluation. This stage is where you'll narrow down your list based on concrete data and firsthand experience.
Review Website & Testimonials
Website Inspection: Take a deep dive into the manufacturer's website. Look for professionalism, user experience, and any detail that adds or subtracts credibility.
Client Testimonials: If the website lists previous or current clients, consider reaching out to them for candid feedback. You can also check other reviewing platforms like Trust Pilot. Read their insights but take them with a grain of caution as they are curated.
Request Samples
Quality Check: Don't take quality for granted. Request samples and examine the fabric, stitching, and finish. It's the best way to get a feel for what the manufacturer can produce.
Consistency: Check multiple samples for uniform quality. Consistency is a good indicator of a clothing manufacturer's reliability.
Visit the Facility
Inspection: Take the time to visit the facility if possible. Check the equipment, gauge the skill level of the workforce, and assess the overall cleanliness.
Compliance: Make sure the facility adheres to safety and environmental standards. This is about legality and also ensuring the manufacturer's values align with yours.
Check Compliance
Certifications: Look for necessary legal certifications. These differ depending on the product and the manufacturer's location.
Ethical Practices: Lastly, ask about social responsibility and sustainable practices. It's crucial that these align with your brand's values.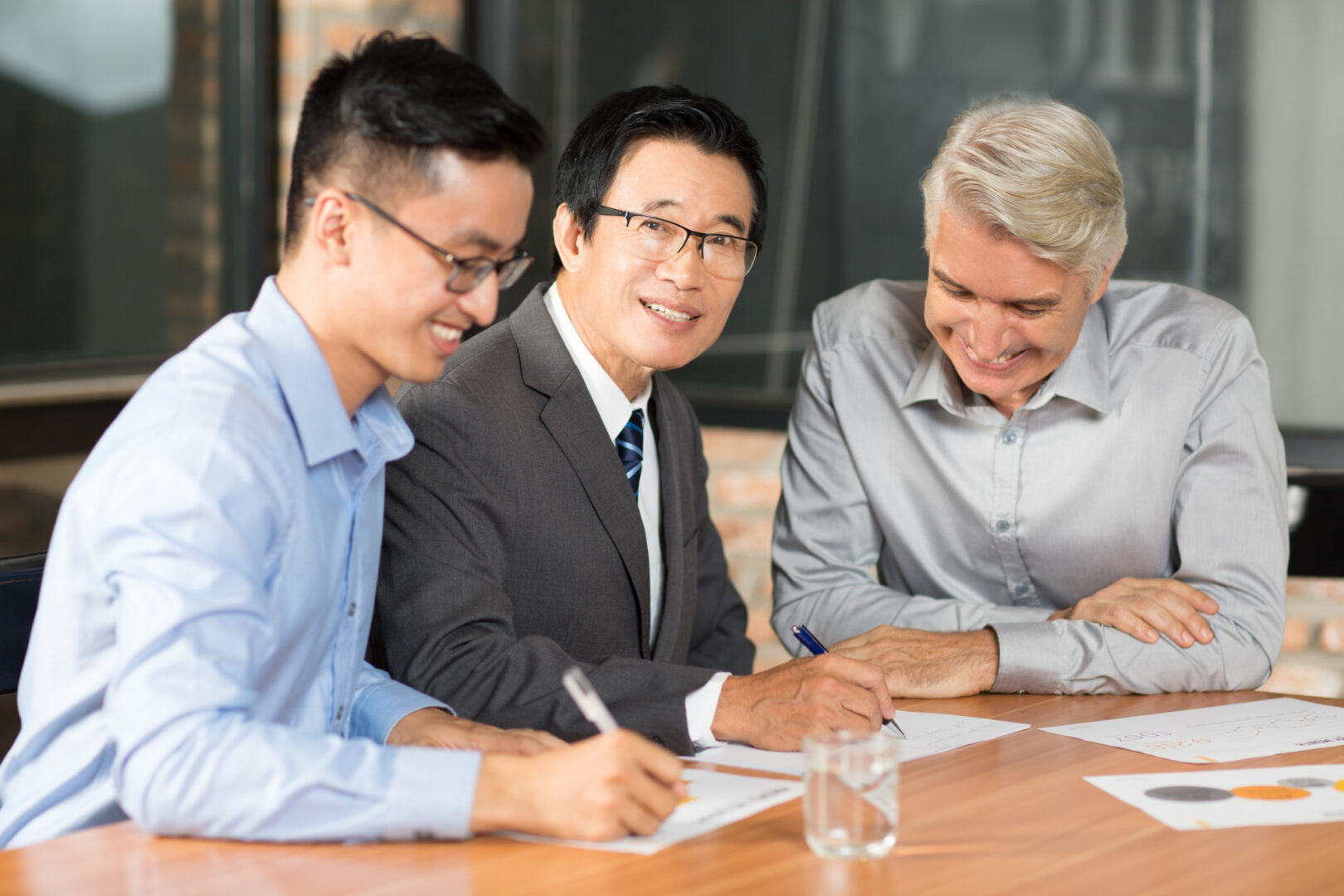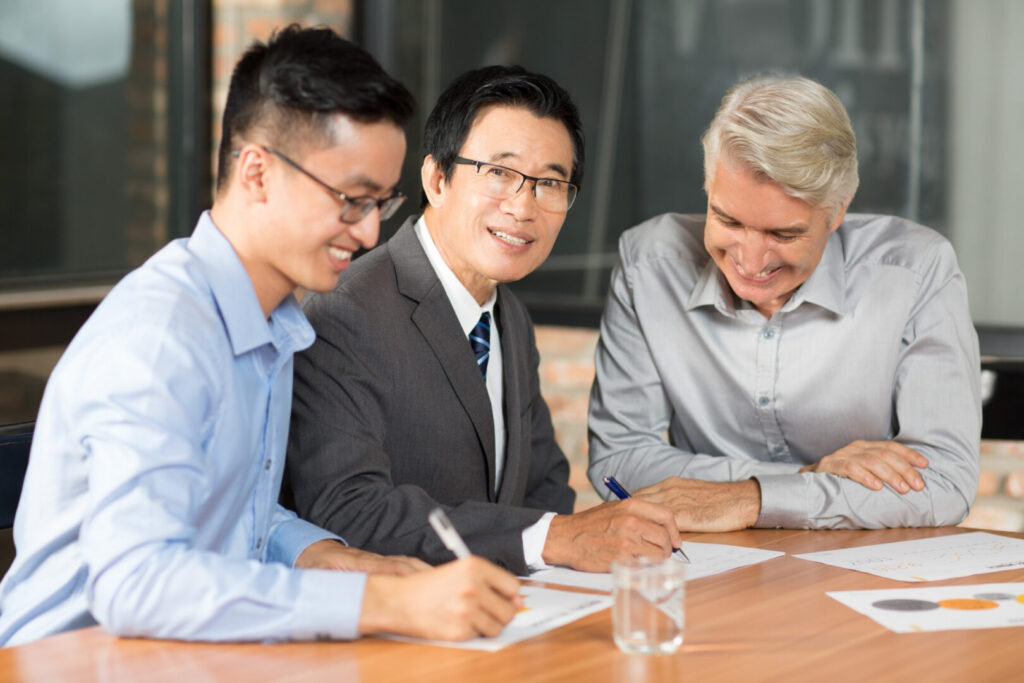 Step 4: Negotiate Terms
Navigating from evaluation to negotiation means you're closer to locking in your clothing manufacturer. Here's how to approach this phase:
Price Negotiation and Cost Breakdown
Understand the Components: Before haggling, understand the price breakdown. Know what each part costs so you can customize and negotiate.
Bargain: Don't settle for the first offer. Aim for a win-win agreement that considers your budget and their profit margin.
Shipping Costs and Timelines
Shipping Considerations: Clearly discuss the shipping terms of who's responsible for what. Also, be aware of additional delays such as customs inspections or public holidays. These can affect when you actually receive the goods.
Delivery Timeline: Confirm production timelines meticulously to plan your inventory better.
Contracts and Legalities
Contract Details: Ensure every detail like product specifications, pricing, and timelines are crystal clear and agreed upon in writing. This avoids misunderstandings and sets legal ground rules.
Quality Control Checks: Agree on checkpoints where you can assess product quality during production. This allows you to make adjustments before it's too late.
Legal Support: Legalities can be complex. Having an expert look over your contract can prevent costly mistakes. This ensures that you're not just legally compliant but also well-protected should disputes arise.
Step 5: Build a Relationship
Finding a clothing manufacturer for startups is just the beginning of a long-term partnership. To maximize success, the rapport with your manufacturer should be robust and dynamic.
Leveraging our extensive experience in B2B manufacturing, here's how you can solidify that relationship:
Maintain communication. Communication is essential for any successful relationship. Keep in regular contact with your manufacturer to provide updates on your needs and to get updates on their progress.
Address issues promptly. When problems arise, it is important to address them promptly and in a constructive manner. This will help to build trust and prevent small problems from becoming big ones.
Set up regular checkpoints. Regular checkpoints allow you to monitor the progress of production and to identify any potential problems early on. This will help to ensure that your products are delivered on time and to your satisfaction.
Encourage feedback. Don't be afraid to ask for feedback from your manufacturer. This will help you to identify areas where your products can be improved.
Review production cycles. After each production cycle, review what went well and what could be improved. This information can be used to make the next production cycle even better.
Continuously improve. The goal of any successful relationship is to continuously improve. Work with your manufacturer to identify areas where you can work together to improve the quality, efficiency, and cost-effectiveness of your production process.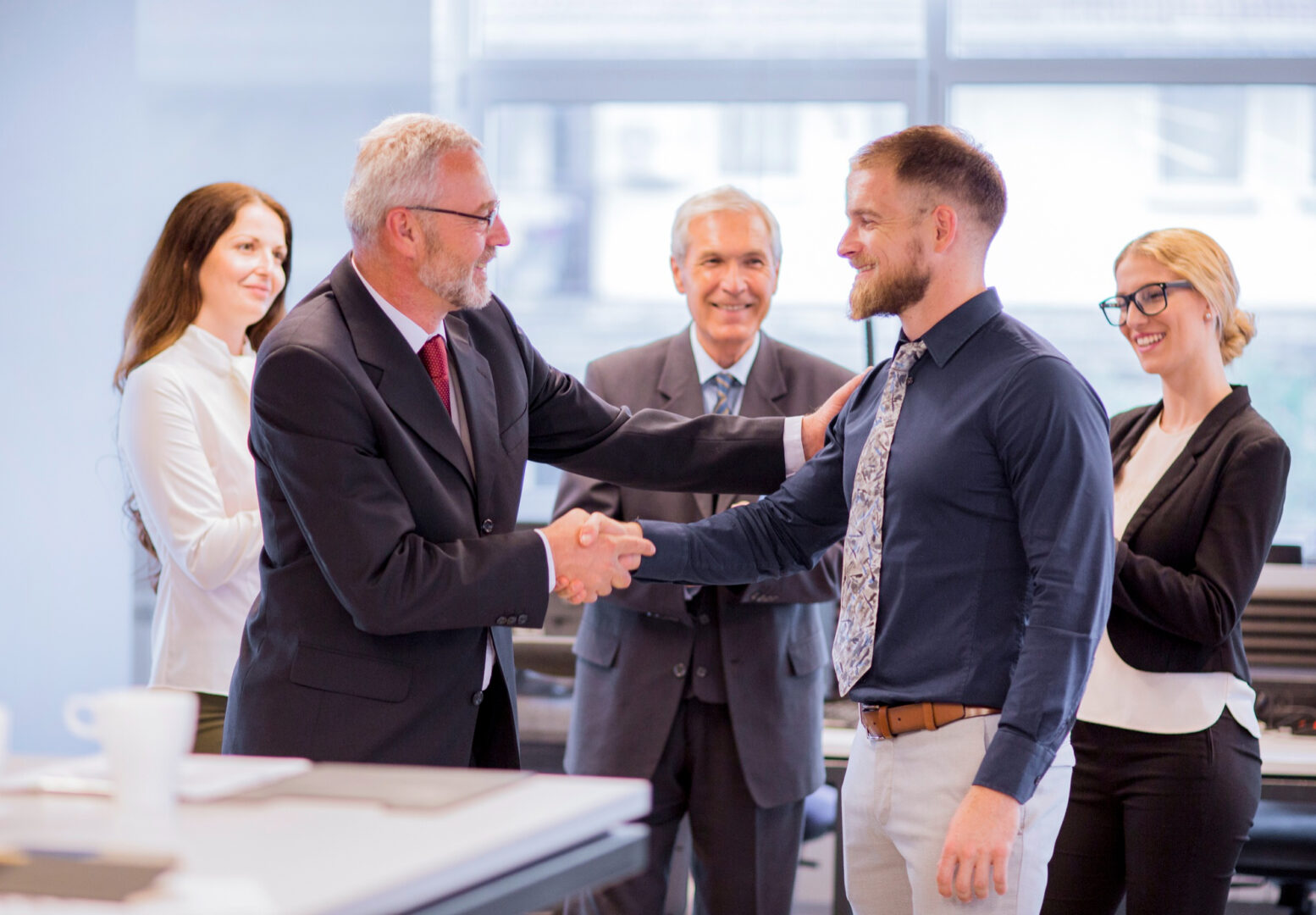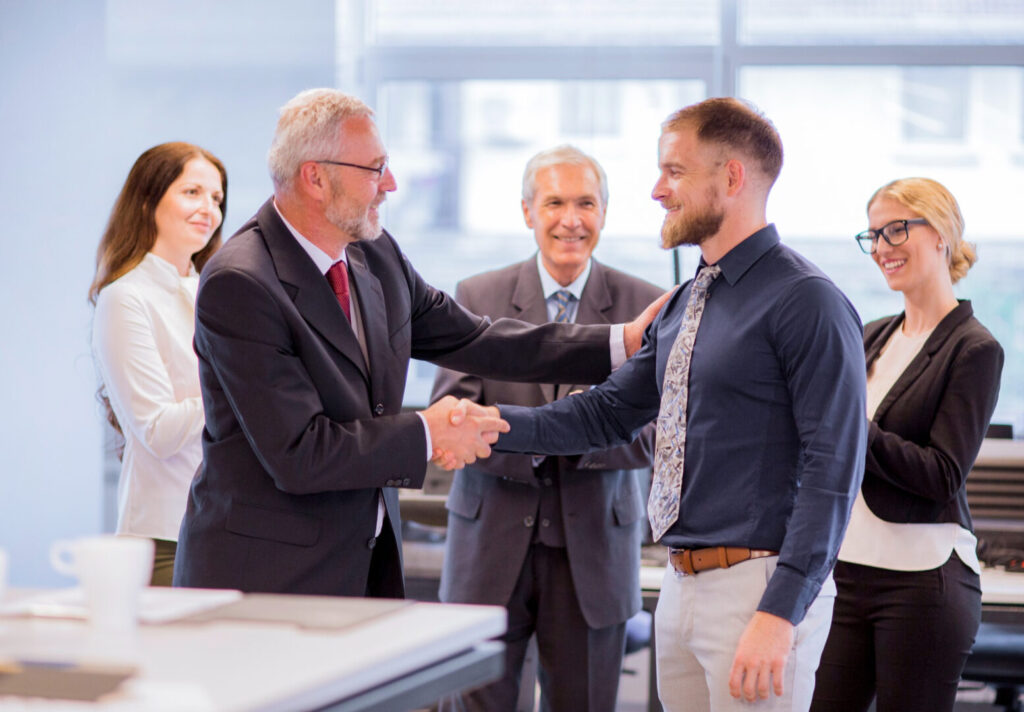 Why Each Step is Essential
With over a decade of experience in the custom clothing manufacturing field, we've seen firsthand how following these five steps can streamline the process and yield results that meet or exceed expectations.
Don't overlook any of these steps. They're proven methods for ensuring quality, consistency, and sustainable business growth. By carefully identifying your needs, researching and evaluating options, negotiating favorable terms, and building a strong relationship with your manufacturer, you position your startup for long-term success.
Build Your Brand with Sphere Sport
When it comes to quality, reliability, and innovation in custom apparel manufacturing, Sphere Sport has consistently been the go-to choice for teamwear startups. From initial consultation to ongoing production cycles and delivery, we commit to supplying custom sportswear that exceeds your brand's expectations.
Learn more about us and how we can help bring your apparel vision to life. Contact us for a free consultation on how we can start building your apparel brand to success.