Introduction
In today's competitive market, standing out requires more than just quality products. One way to diversify your apparel line is by offering custom uniforms. However, finding the right uniform manufacturer can be daunting.
If you're a clothing brand either starting from scratch or looking to broaden your custom uniform range, this blog is for you. We'll guide you through the key considerations to keep you on the right track. Let's check each of them.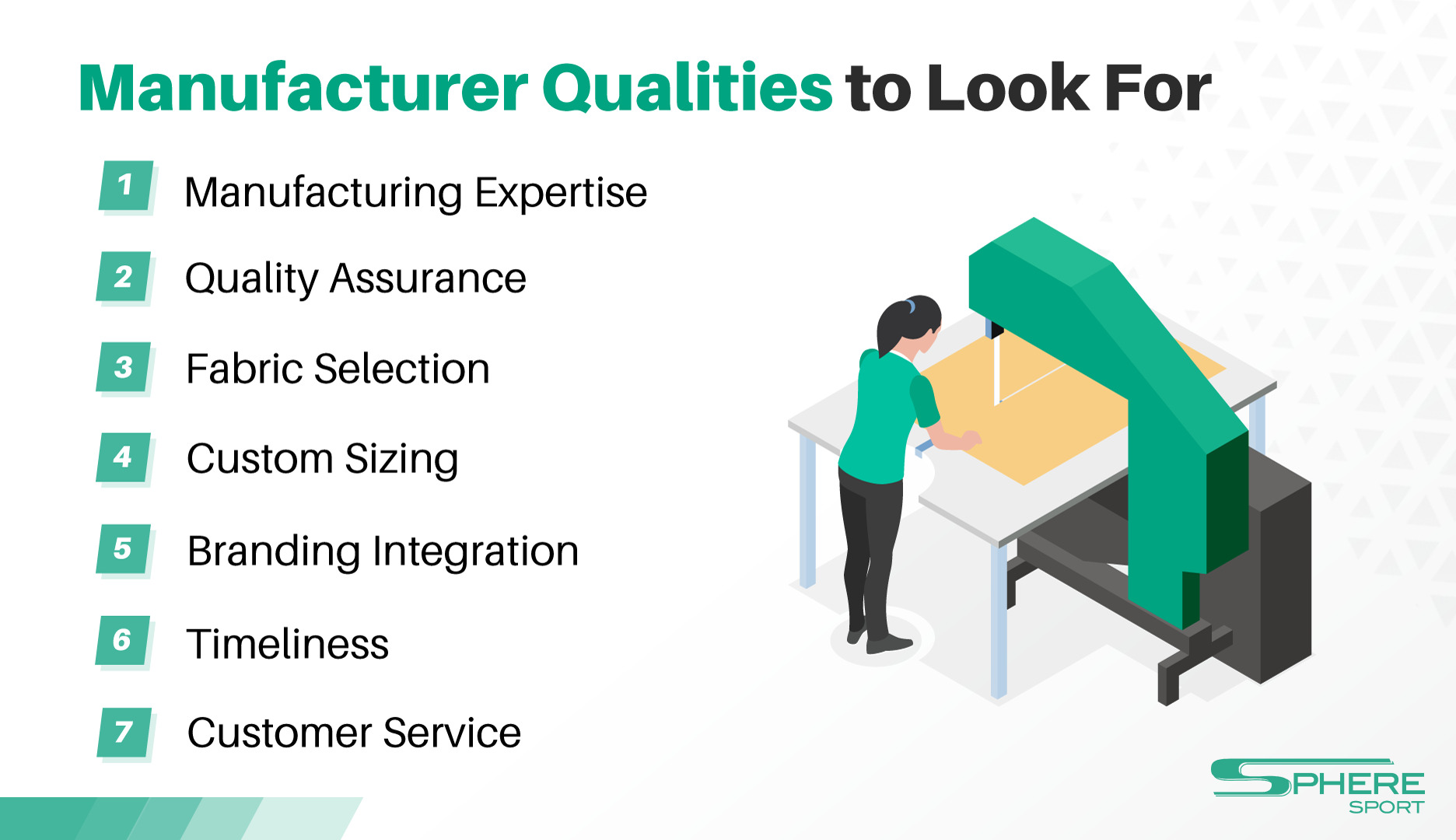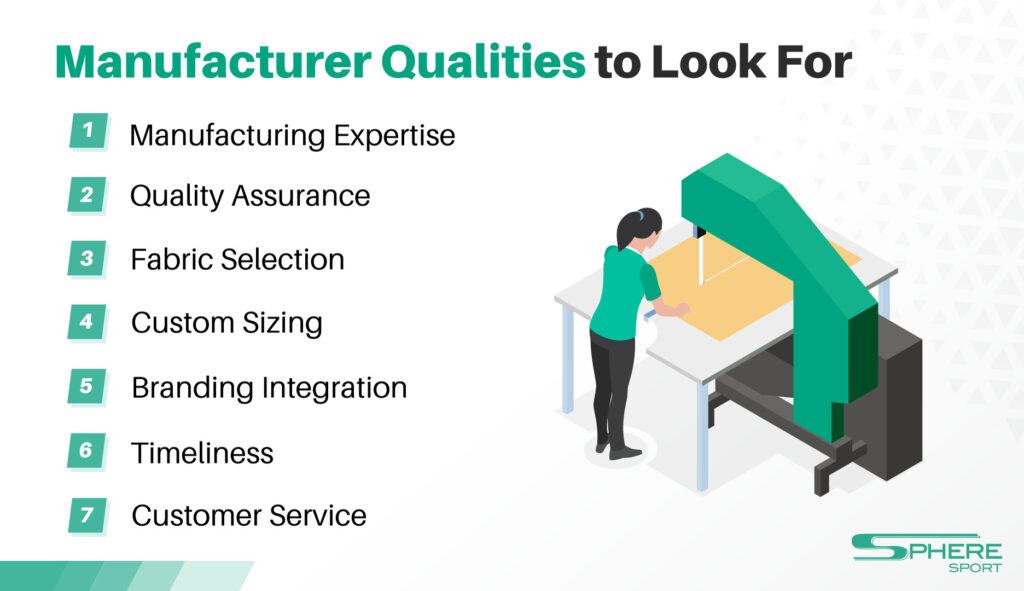 1. Manufacturing Expertise
When you decide to add custom uniforms to your apparel line, you're doing m ore than just expanding your product range. You're making a calculated move to strengthen your brand's unique identity. The goal is to earn trust and build lasting relationships with your customers.
The uniform manufacturer you partner with should be more than just a supplier; they should be an extension of your brand. Here's what to look for:
Brand Alignment: They should understand your brand, your place in the industry, and how you communicate with your audience.
Specialized Skills: Make sure they're experts in the types of uniforms you want to offer, whether it's workwear, athletic gear, or corporate attire.
Pricing Transparency: Expect clear, upfront pricing, especially for large orders, so you can budget effectively.
The manufacturing process of uniforms is often intricate, requiring meticulous attention to detail and specialized techniques. It's essential to work with a manufacturer that excels in the production of the specific type of uniforms you need.
2. Quality Assurance
Considering the quality challenges in the manufacturing industry, uniform manufacturer's commitment to quality assurance sets the stage for a reliable partnership. This means they follow strict guidelines to ensure every uniform meets your criteria from design to end output.
The quality assurance process should include:
Material Checks: Your manufacturer should inspect fabrics and materials meticulously.
Performance Tests: Your uniforms must pass rigorous tests for durability and comfort.
Ongoing Oversight: Insist on regular production checks to catch issues early and avoid costly mistakes.
A manufacturer with a strong quality control process will help you avoid costly mistakes and ensure that your uniforms are of the highest quality. In turn, it improves brand identity and customer loyalty.
3. Fabric Selection
When choosing fabrics for custom uniforms, it's important to consider the needs of your target users. A top-notch uniform manufacturer can guide you through a wide range of fabric options, helping you understand each one's benefits and limitations.
Here are some factors to consider:
Type of Environment: Consider the GSM in fabric. If your target users are working in a hot environment, you'll need fabrics that are breathable and moisture-wicking. If they are working in a cold environment, you'll need fabrics that are warm and insulating.
Activity Level: If your target users are very active, you'll need fabrics that are wrinkle-resistant and don't easily show stains. Sublimation uniform printing might be worth considering.
Budget: The cost of fabrics can vary widely, so it's important to factor this into your decision.
Picking the right material can improve not just your uniforms but also your customer relationships. When people feel good about what they're wearing, they perform better. This is something your customers will undoubtedly appreciate.
4. Custom Size Charts & Fit
Sizing goes beyond the label. It's about helping your customers feel confident and at ease in their roles. That's why the right uniform manufacturer should offer tailored sizing options to cater to diverse body types.
Here's what you need to consider:
Custom Sizing: Your manufacturer should offer a range of sizes to accommodate diverse body types, which adds value to your apparel line.
Comfort and Mobility: Ensure that the uniforms allow for comfortable movement, making them appealing to businesses in fast-paced industries.
Customer Satisfaction: Proper fit and customization options can improve customer satisfaction, providing a competitive edge for your brand.
So when you're selecting a supplier, scrutinize their customization options. It can significantly impact not just the quality of your uniforms but also the strength of your apparel brand.
5. Logo & Branding Offers
When you offer custom uniforms to your customers, it's important to consider how you can incorporate their branding elements into the design. This can help to create a unified look and feel for your customers, and it can also help to promote your brand.
Some of the things to look for are as follows:
Branding Expertise: They should know how to incorporate logos and symbols without sacrificing function or style. Our packaging and accessories catalogue can help your business decide how you can improve your branding strategies.
Durable Techniques: Ask about their methods. Embroidery or traditional printing techniques, like screen printing and heat transfer, should last through repeated use and washes.
Design Harmony: Branding elements should blend well with the uniform design, creating a cohesive look.
Incorporating branding effectively elevates your apparel line, enhances visibility, and can make your brand synonymous with quality and cohesion.
6. Timeliness
A reliable uniform manufacturer will have a good understanding of the production process and will be able to give you accurate estimates for delivery. As an apparel brand, you need a supplier that respects deadlines as much as you do.
Here are important things to consider from your manufacturer:
Streamlined Processes: They should be capable of handling large orders without slipping on timelines.
Transparent Communication: Expect regular updates and transparent communication about any hiccups or changes.
E-Commerce Savvy: In the digital age, providing real-time tracking updates isn't just nice; it's expected.
If you're working with a manufacturer that is consistently late with their deliveries, it can be a major inconvenience for your business. It can also damage your reputation with your customers.
7. Customer Support
When you're working with a uniform manufacturer, it's important to make sure that they offer excellent customer support. This means being responsive to your inquiries, flexible with your customization requests, and overall providing you with a great experience.
Here's what to expect from a top-tier uniform manufacturer:
Responsiveness: You shouldn't have to chase them down for a simple update or quote. Quick, effective communication is essential.
Flexible Solutions: Need to adjust the design last minute? Or facing an unexpected volume of orders? A good manufacturer adapts to your needs.
Long-Term Partnership: Look for a manufacturer that sees you as a partner, not just another client. This attitude ensures they're in tune with your ongoing needs, offering benefits like continuous delivery and volume discounts.
Customer support is not a side feature. It is essential for a mutually beneficial, long-term relationship. Their commitment to meeting your needs speaks volumes about their reliability and could be a key factor in the growth and success of your apparel brand.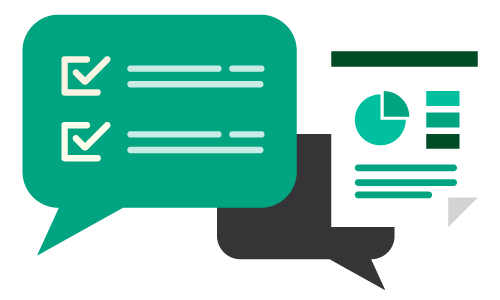 Sports Uniform Manufacturing Built Around You
We specialize in B2B teamwear manufacturing with pro-grade apparel quality, Western customer service, and a wide range of value-added offerings to help your brand thrive. 
Summary of Key Uniform Manufacturer Qualities
As you embark on the journey to find the perfect uniform manufacturer, remember these key features.
Manufacturing Expertise: Choose a manufacturer with a deep understanding of your brand and industry needs. They should excel in customizing uniforms that resonate with your brand image.
Quality Assurance: A reliable manufacturer is committed to quality, ensuring that each uniform meets your standards from design to delivery.
Fabric Selection: Opt for a manufacturer offering a wide range of fabrics, tailored to meet the specific needs of your industry for both comfort and performance.
Custom Sizing: A good fit isn't just comfortable—it also enhances professionalism. Ensure the manufacturer offers custom sizing options.
Branding Integration: Your uniforms should be an extension of your brand. Look for a manufacturer capable of seamlessly incorporating your branding elements.
Timeliness: Meeting deadlines is key for smooth operations. Choose a manufacturer who respects timelines and offers transparent updates.
Customer Service: The best manufacturers go beyond transactions; they build long-term relationships through exceptional customer service.
By focusing on these essential aspects, you'll establish a successful, long-term partnership with a uniform manufacturer, enhancing both the quality and reputation of your apparel brand.
If you are considering other apparel types, check our list of 10 easy steps on how to choose an apparel factory.
Partner with Sphere Sport
When looking for a uniform manufacturer, keep in mind the critical factors we discussed in this article. Each of these aspects plays a crucial role in ensuring you select a manufacturer that meets your needs and can serve as a reliable partner in the long run.
Sphere Sport stands ready to meet these standards as your manufacturer with customized solutions based on your brand's needs.
Reach out to us today to see if we are good fit for your business.